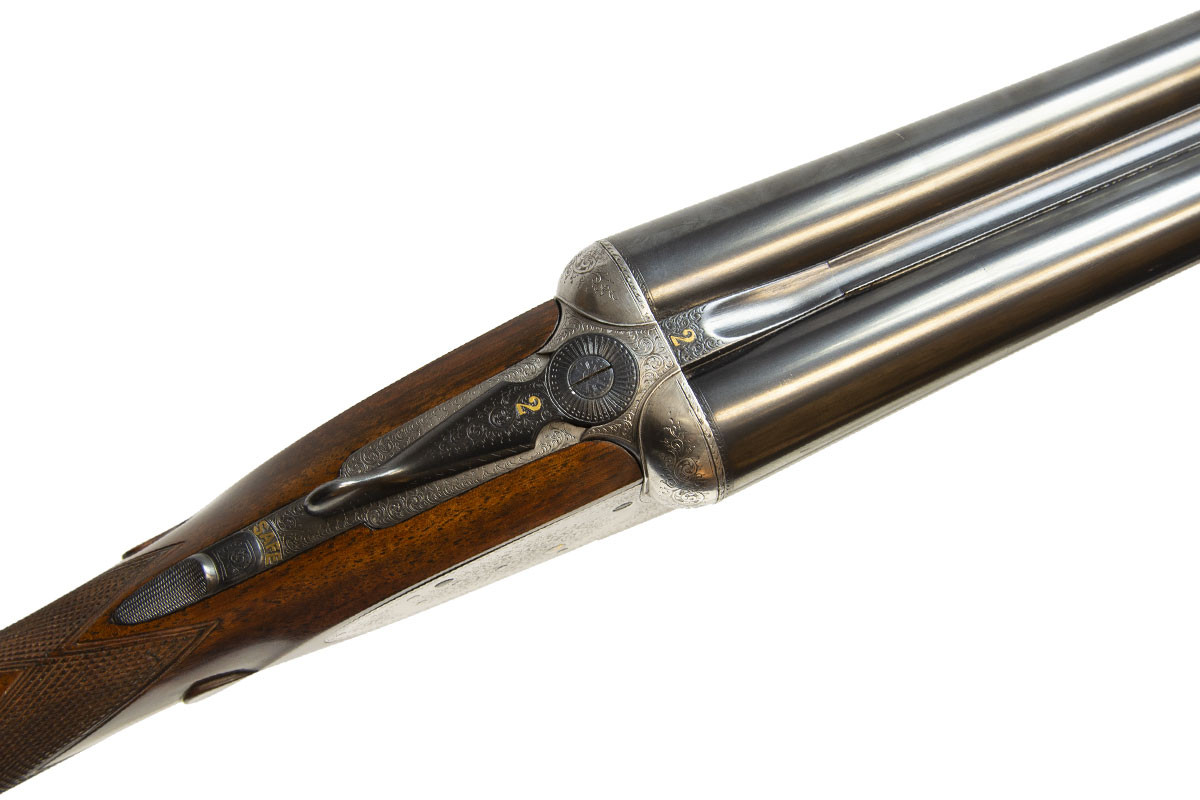 4
Holland & Holland 12-bore
A Holland & Holland sidelock ejector with scroll engraving and 32" barrels. A nicely restored gun with a lifetime of use in her.
Enquire About this Gun
Details
Maker: Holland & Holland
Gauge: 12
Location: England
Stock
Grip: Straight
Length to centre: 14 1/2"
Forend
Catch: Anson
Ejectors: Holland
Barrels
Type: Steel- Chopper-Lump
Rib: Concave, swamped
Length: 32"
Chambers: 2 3/4"