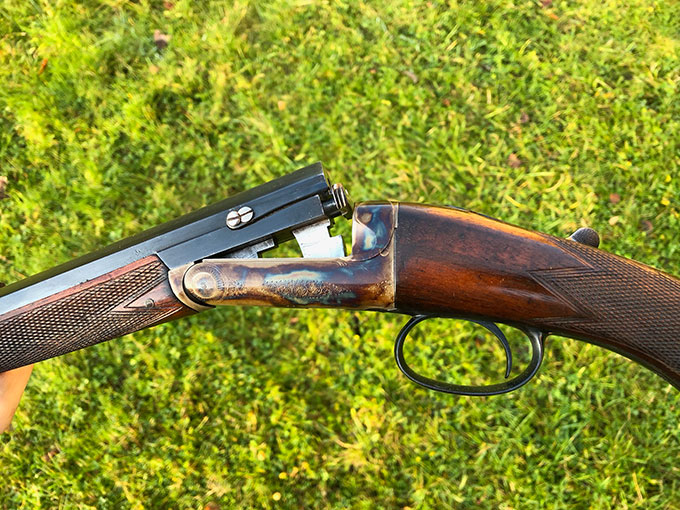 4
Holland & Holland 13665
A vintage Holland & Holland rook rifle, with the original barrel re-lined by Arthur Smith to obsolete .295 calibre. Perfect bore and very accurate. A practical classic. Fully restored and re-case hardened. Someone spent a lot more on this rifle than we are asking for it!
Enquire About this Gun
Details
Maker: Holland & Holland
Stock Number: 11V665
Gauge: .297/.250
Weight: 5lbs 8oz
Location: England
Stock
Grip: Pistol
Length to heel: 14 1/2"
Length to centre: 14 1/2"
Length to toe: 15 1/8"
Forend
Catch: Snap
Ejectors: Automatic
Barrels
Type: Octagonal
Rib: Flat
Length: 26"
Chambers: .300 Rook
Serial Number: 13666