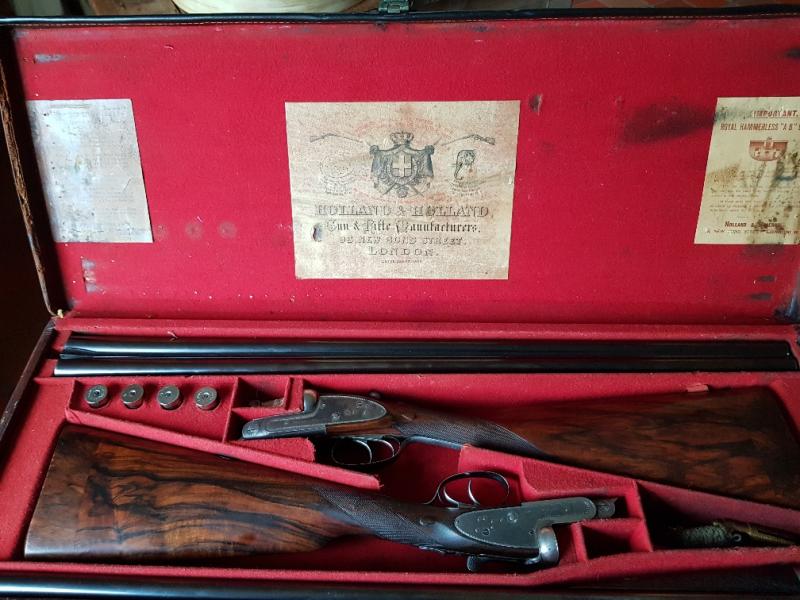 6
Holland & Holland 20309/20694
A composed pair of Holland & Holland 'Badminton' side-lock ejectors. Both guns made for a Mr P. Balfour. Retainiing some original colour on the actions. A good pair of H&H second quality models - 'Royals' mechanically but less highly finished. Great value for London side-locks. Cased.
Enquire About this Gun
Details
Maker: Holland & Holland
Gauge: 12
Location: England
Stock
Grip: straight
Length to centre: 15 1/2"
Forend
Catch: Anson
Ejectors: Holland/Southgate
Barrels
Type: Steel
Rib: Concave
Length: 30"
Chambers: 2 1/2"
Choke: right: I.C left: 1/2
Serial Number: 20309/20694