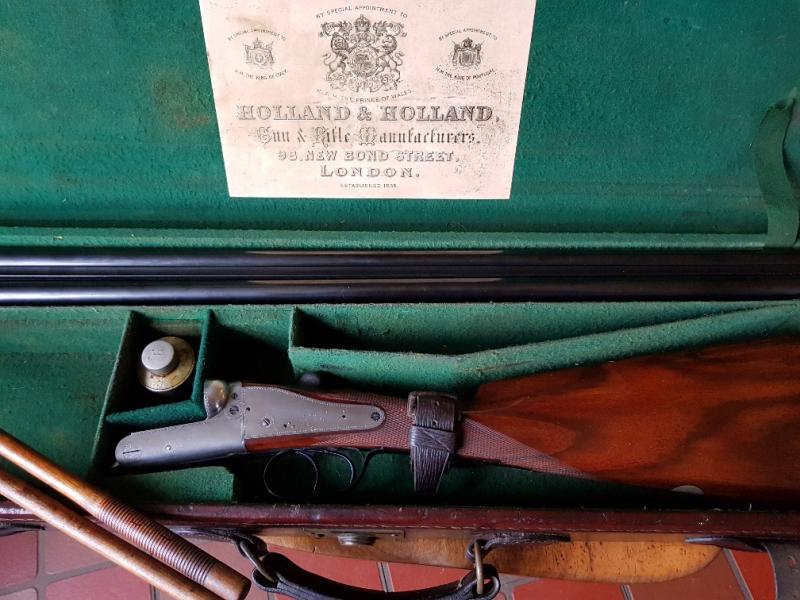 6
Holland & Holland 26526
'Dominion' model, back-action, sidelock with sleeved barrels and 2 3/4" nitro chambers. Comes complete with maker's case and trade label, cleaning rods, oil bottle etc.
Enquire About this Gun
Details
Maker: Holland & Holland
Stock Number: 03M526
Gauge: 20
Location: England
Stock
Grip: Straight Hand
Length to centre: 14 1/2"
Barrels
Type: Steel (Sleeved)
Rib: Concave
Length: 28"
Chambers: 2 3/4"
Choke: right: I.C left: 1/4
Walls: right: 30 left: 30
Serial Number: 26526