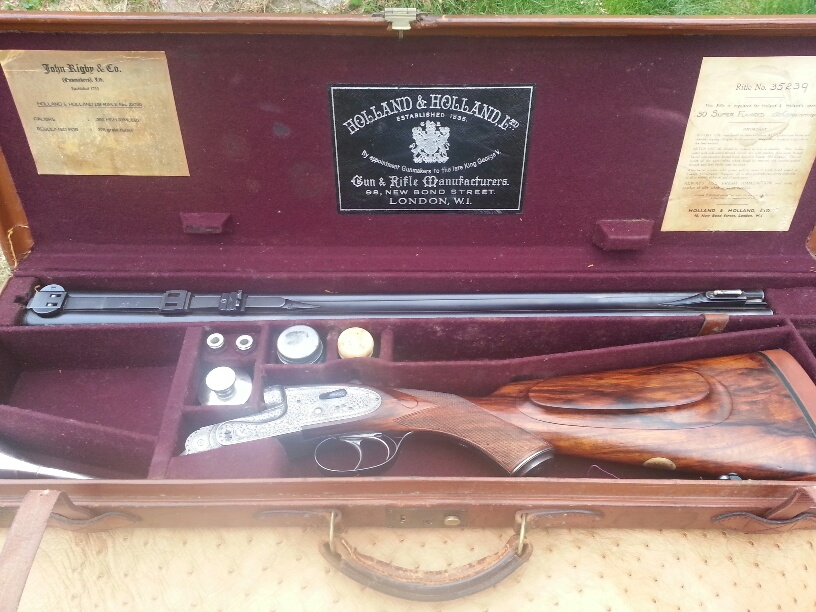 5
Holland & Holland .300
A very nice Holland & Holland .300 Super converted to rimless by Rigby. Bolstered sidelock action and hand detachable locks. The owner has used it in Africa for lion and leopard and shot many European boar with it. Teh 'scope is missing but it is cased.
Enquire About this Gun
Details
Maker: Holland & Holland
Weight: 7lbs 10oz
Location: England
Stock
Grip: Long-Pistol-Grip
Length to centre: 14 3/4"
Barrels
Type: Steel- Chopper-Lump
Rib: QuarterRib & Leaf Sights.
Length: 26"
Chambers: .300 Super Rimless