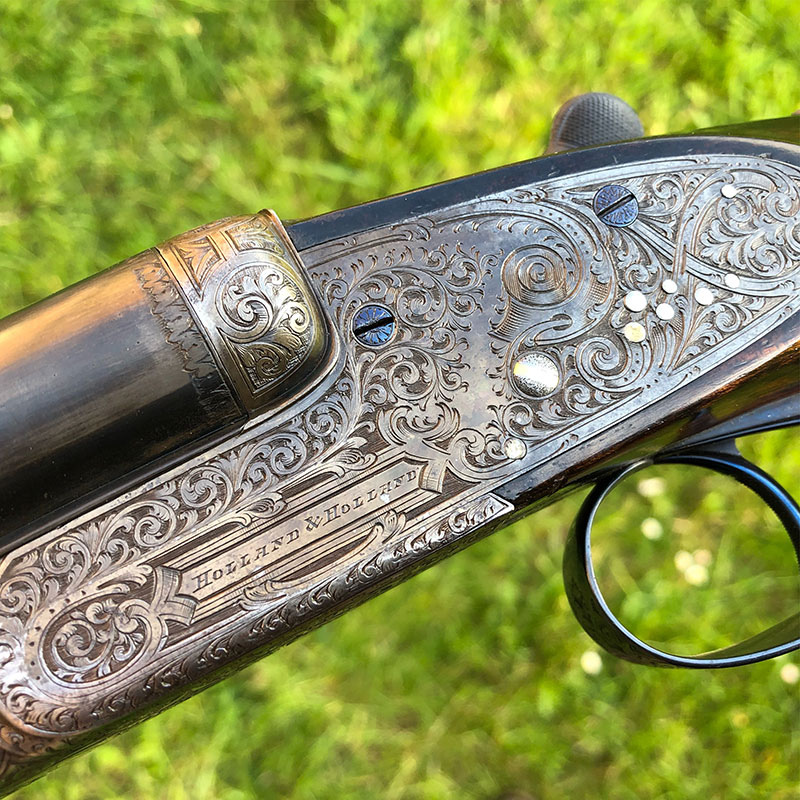 5
Holland & Holland .375
A 1902 Holland & Holland .375 Flanged. 'Royal' engraving highly figured pistol grip stock with cheek piece. Barrels fitted with bases for 'scope mounts, as well as original leaf sights. An ideal pig or monteria rifle, of super quality, in fine condition.
Enquire About this Gun
Details
Maker: Holland & Holland
Stock Number: 07N735
Gauge: .375
Weight: 9lbs 9oz
Location: England
Stock
Grip: Pistol
Length to heel: 14 1/2"
Length to centre: 14 1/2"
Length to toe: 14 3/4"
Forend
Catch: Grip Lever
Ejectors: N/A
Barrels
Type: Steel
Rib: Leaf Sights
Length: 26"
Chambers: .375 Flanged
Bores: right: Clean left: Clean
Serial Number: 1XX35