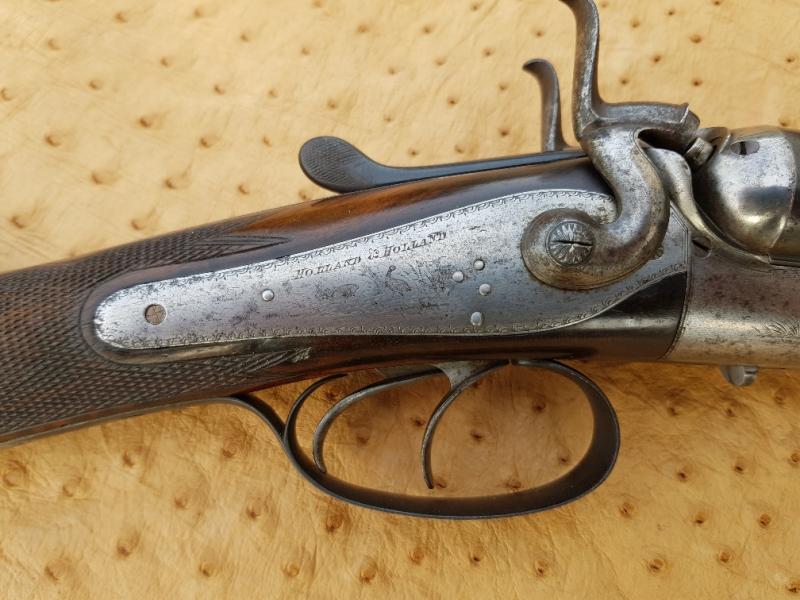 11
Holland & Holland 4033
Holland & Holland 12-bore hammer gun with rebounding backlocks, made in 1876. Well figures stock with heel and toe plates. Border and game scene engraving. Barrels well sleeved and nitro proof. Single sliding bolt action, operated by a top-lever.
Enquire About this Gun
Details
Maker: Holland & Holland
Gauge: 12
Location: England
Stock
Grip: Straight Hand
Length to centre: 14"
Forend
Catch: Anson
Ejectors: None
Barrels
Type: Steel (Sleeved)
Rib: Concave
Length: 28"
Chambers: 2 1/2"
Walls: right: 30+ left: 30+
Serial Number: 4033