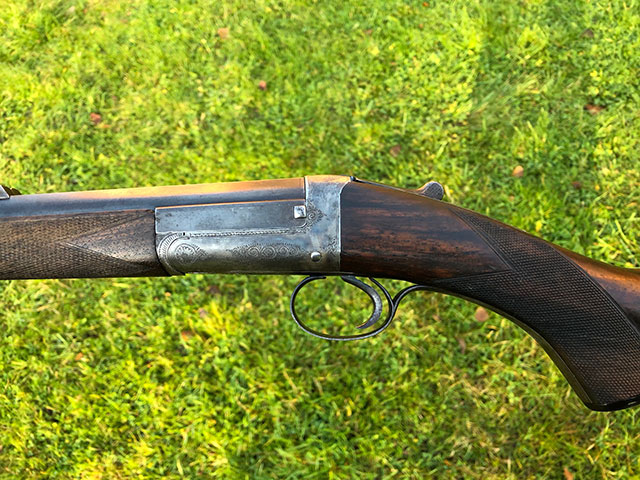 4
I. Hollis & Sons 164
An unusual boxlock rook rifle with a manual cocking-lever on the side of the action. Westley Richards type top-lever and bolted doll's head. Action retains a good percentage of case colour hardening. Good overall condition and good bore. Chequer has been refreshed and top-lever fit would benefit from some adjustment. In original Maker's case with trade label.
Enquire About this Gun
Details
Maker: Hollis
Stock Number: 11V164
Gauge: .300
Weight: 5lbs 9oz
Location: England
Stock
Grip: Pistol
Length to heel: 14"
Length to centre: 14"
Length to centre: 15"
Forend
Catch: Snap
Ejectors: None
Barrels
Type: Round
Rib: Flat
Length: 28"
Chambers: .300 Rook
Serial Number: 164