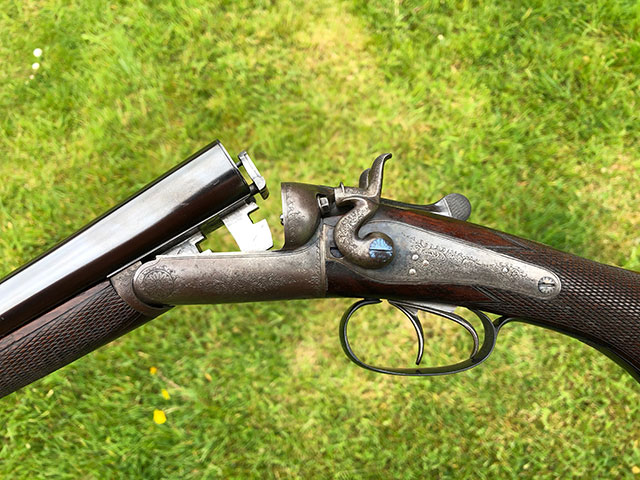 5
Jenvey 28
A nice 28-bore hammer gun by Jenvey of Grantham. Rebounding back locks, good original chequer, good mechanical order, barrels just polished and best blacked, mechanism serviced. Retains 50% original case colours and recently re-proofed.
Enquire About this Gun
Details
Maker: Jenvey
Stock Number: 05S028
Gauge: 28
Weight: 5lbs 4oz
Location: England
Stock
Grip: Semi-pistol
Length to heel: 14"
Length to centre: 13 3/4"
Length to toe: 14 1/2"
Forend
Barrels
Type: Steel
Rib: Concave
Length: 28"
Chambers: 65mm (2 1/2")
Choke: right: 1/4 left: 1/2
Serial Number: nvsn