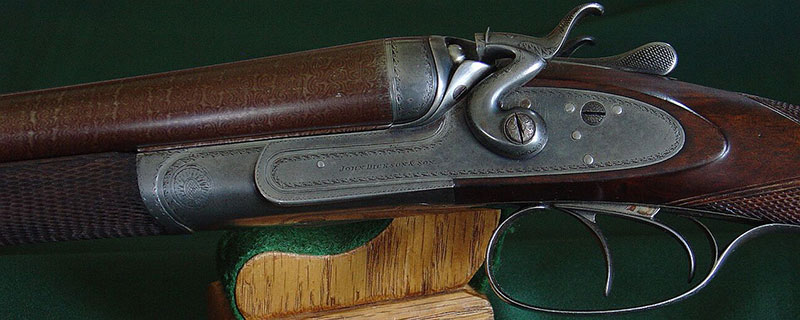 2
John Dickson 20-Bore
A really clean and mechanically sound Dickson 20-bore hammer gun. Very hard to find. Re-proofed in 1984 for 2 3/4" shells. Good, clean bores. Relatively unembellised, with simple border engraving but super quality.
Enquire About this Gun
Details
Stock Number: 07B1
Type: Hammer Gun
Gauge: 20
Weight: 9lbs 9oz
Location: United States
Stock
Grip: Straight
Length to heel: 14 5/8"
Length to centre: 14 5/8"
Length to toe: 15"
Forend
Catch: Anson
Ejectors: N/A
Barrels
Type: Damascus
Rib: Concave
Length: 28"
Chambers: 2 3/4"
Choke: right: I.C left: Full
Walls: right: 18 left: 24
Bores: right: 626 left: 630