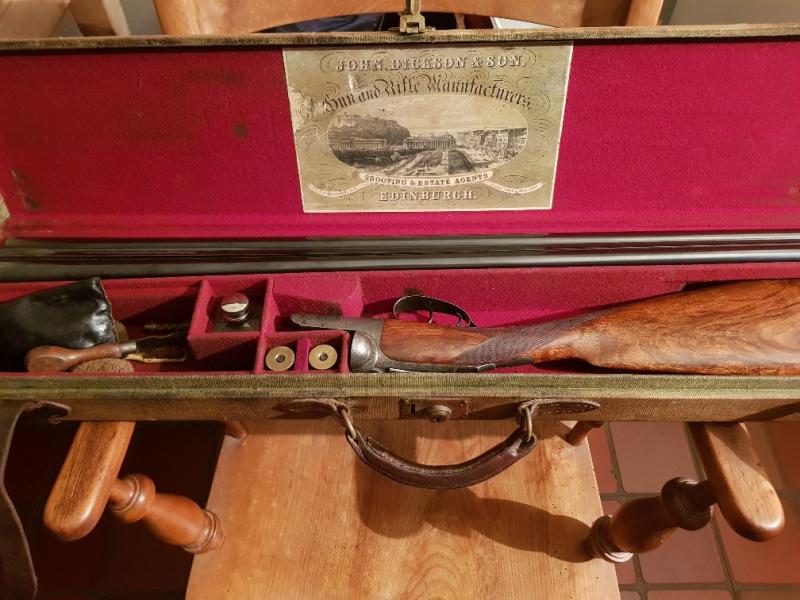 7
John Dickson 7024
John Dickson round action gun made in 1925, cased with trade label and accessories.God order overall, top lever action with third fastener. Scroll engraved action with gold 'SAFE'. 28" nitro proof steel barrels with 2 1/2" chambers.
Enquire About this Gun
Details
Maker: Dickson
Stock Number: 09M024
Gauge: 12
Location: England
Stock
Grip: Straight Hand
Length to centre: 14 3/4"
Forend
Barrels
Type: Steel
Rib: Concave
Length: 28"
Chambers: 2 1/2"
Choke: right: 1/4 left: 1/2
Serial Number: 7024