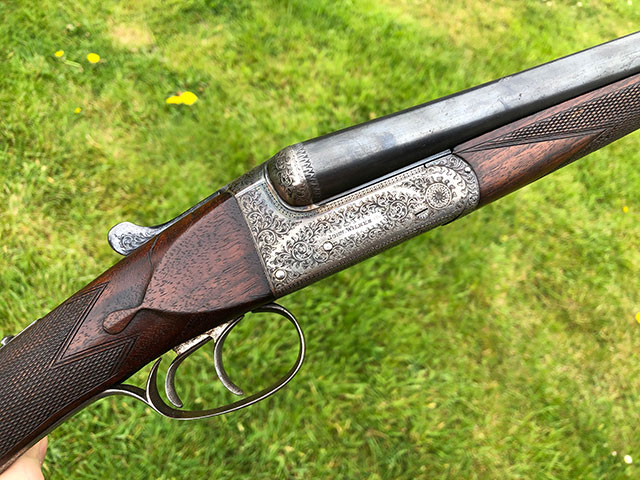 10
John Wilkes 13551
A rare best boxlock 28-bore by London maker John Wilkes. Fully scroll engraved, with unrestored woodwork and good, original chequer. The gun needs a little tidying up, to include polish and best balck barrels, full strip, clean and service and it will be re-proofed for 2 3/4" cartridges if required.
Enquire About this Gun
Details
Stock Number: 05S551
Gauge: 28
Weight: 4lbs 12oz
Location: England
Stock
Grip: Straight Hand
Length to heel: 14"
Length to centre: 14"
Length to toe: 14"
Forend
Catch: Anson
Ejectors: Southgate
Barrels
Type: Steel
Rib: Concave
Length: 26"
Chambers: 2 1/2"
Choke: right: 1/4 left: 3/4
Serial Number: 13551