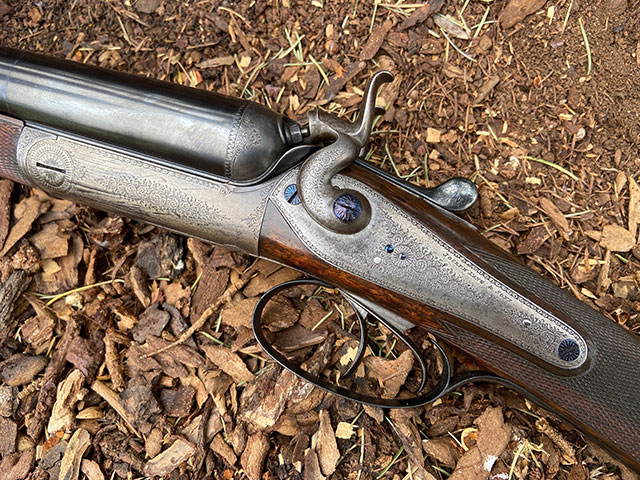 8
Joseph Lang 5667
Restored and re-proved Joseph Lang back-action hammer gun with rebounding locks. Recently restored and sleeved, with new barels proof tested for 70mm (2 3/4") nitro, making it suitable for use with 70mm cased 'standard steel' shot cartridges.
Enquire About this Gun
Details
Maker: Lang
Stock Number: 04V667
Gauge: 12
Weight: 6lbs 11oz
Location: England
Stock
Grip: Straight Hand
Length to heel: 15"
Length to centre: 15"
Length to toe: 15 1/2"
Forend
Catch: Grip Catch
Ejectors: None
Barrels
Type: Steel (Sleeved)
Rib: concave
Length: 30"
Chambers: 70mm (2 3/4")
Choke: right: Cylinder (3) left: Half (17)
Walls: right: 30+ left: 30+
Bores: right: .729" left: .729"
Serial Number: 5667