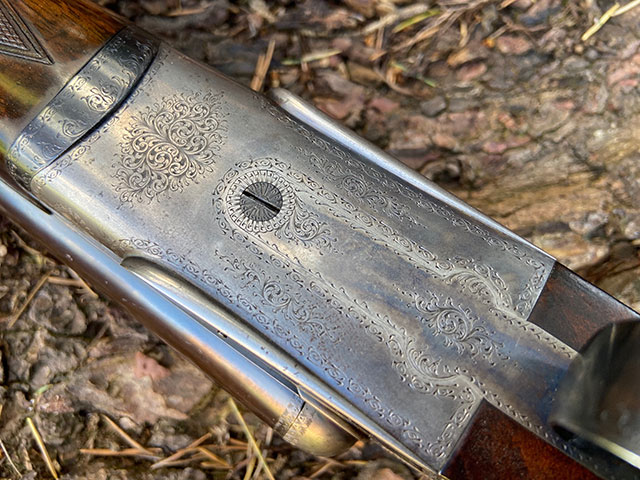 7
Joseph Lang & Son 15368
A Lang 12-bore sidelock ejector in almost unused condition, showing 95% original finish. The gun was made for an army officer who never returned from the Great War and remained thereafter with his family, until bought about ten years ago by the last owner, who extended the stock and used it perhaps three or four times. Comes with original maker's case with correct trade label.
Enquire About this Gun
Details
Maker: Lang
Stock Number: 05V368
Gauge: 12
Weight: 6lbs 8oz
Location: England
Stock
Length to heel: 15 3/4"
Length to centre: 15 1/2"
Length to toe: 16"
Forend
Catch: Anson
Ejectors: Southgate
Barrels
Type: Steel
Rib: Concave
Length: 28"
Chambers: 2 1/2"
Walls: right: 28 left: 28
Bores: right: .729" left: .729"
Serial Number: 15368