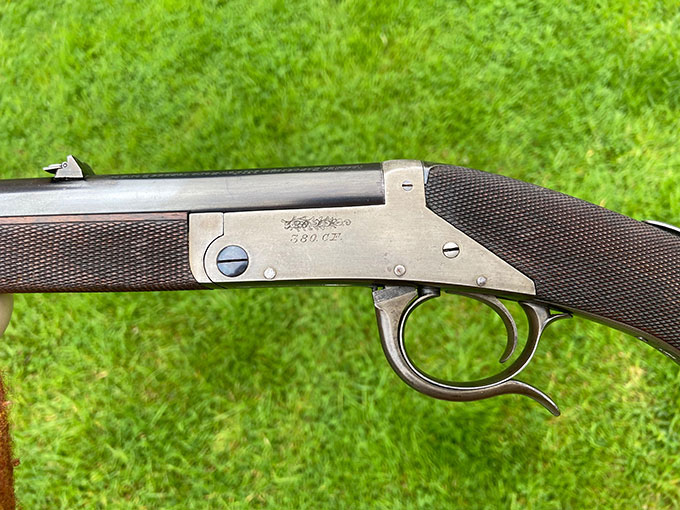 5
Lancaster 7416
A very rare .380 Lancaster oval bore rook rifle. Very nice condition, tight and shootable. Possibly unique example. Featured in 'British Single Shot Rifles' by Winfer.
Enquire About this Gun
Details
Maker: Lancaster
Stock Number: 09S416
Gauge: .380
Weight: 5lbs 6oz
Location: England
Stock
Length to heel: 14 1/4"
Length to centre: 14"
Length to toe: 14 3/4"
Forend
Catch: Snap
Ejectors: None
Barrels
Type: Steel
Rib: Flat, matted
Length: 26 1/2"
Chambers: .380
Serial Number: 7416