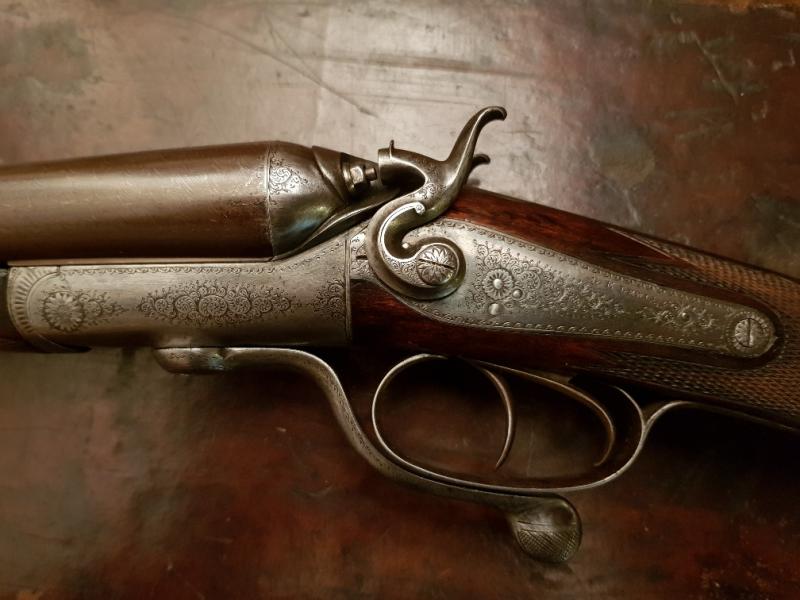 7
Lewis 10129
G.E. Lewis 12-bore back action hammer gun. Made in 1898 and re-proofed in 1982. Includes case and letter from G.E. Lewis to previous owner. Rebounding locks and Jones screw-grip operation.
Enquire About this Gun
Details
Maker: G.E Lewis
Gauge: 12
Location: England
Stock
Grip: Straight Hand
Length to heel: 14 1/2"
Length to centre: 14 1/2"
Length to toe: 14 3/4"
Forend
Barrels
Type: Damascus
Rib: Concave
Length: 30"
Chambers: 2 1/2"
Choke: right: 1/4 left: 1/2