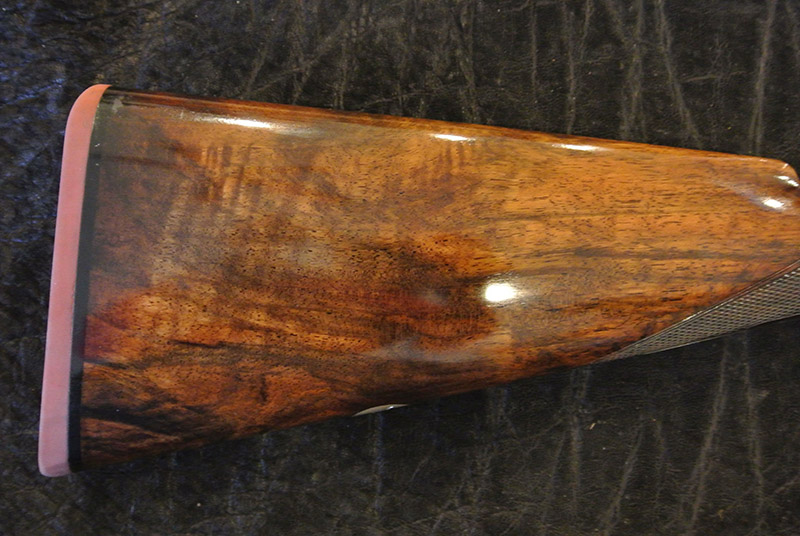 2
MacNaughton 3052
A 12-bore game gun by James MacNaughton & Sons, the Edinburgh gun maker. Nitro proof for 2 3/4" cartridges, this is a perfect upland gun for hunters who want easy ammunition choices.
Enquire About this Gun
Details
Maker: MacNaughton
Stock Number: 07N052
Type: Boxlock
Gauge: 12
Weight: 6lbs 12oz
Location: United States
Stock
Grip: Straight
Length to heel: 14 1/4"
Length to centre: 14 1/4"
Length to centre: 14 1/2"
Forend
Catch: Anson
Ejectors: Yes
Barrels
Type: Steel
Rib: Concave
Length: 28"
Chambers: 2 3/4"
Choke: right: I.C left: Full
Serial Number: 3052