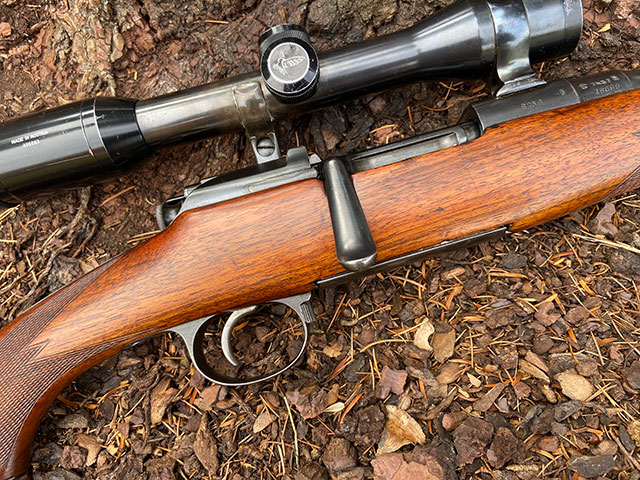 6
Mannlicher Schoenauer 8529
Very tidy Mannlicher Schoenauer converted to 7x57 from the original 6.5x54 and fitted with custom mounts and a Swarovski Nova 4x32 'scope. All over nice rifle, mechanically perfect, good finish on metal parts, clean rifling. Leaf sights in place, no front blade. Regulated for 140 grain bullet. A very practical conversion allowing for a more available and popular, (UK legal) deer cartridge to be used in this classic rifle.
Enquire About this Gun
Details
Maker: Mannlicher
Stock Number: 09V529
Gauge: 7x57
Location: England
Stock
Grip: Pistol Grip
Length to centre: 14 1/2"
Barrels
Length: 23"
Serial Number: 8529