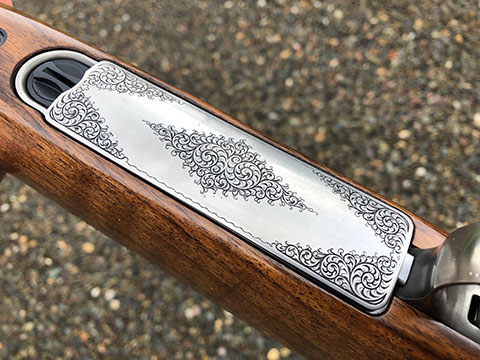 6
Mauser MO22820
An immaculate Mauser .30-06 calibre, Model MO3 bolt rifle with numerous upgrades and accesories. This rifle is four years old and little used. It comes with its Mauser case, Aimpoint scope and rings, Westley Richards take-down leather slip, custom leather 'scope case, sling, sound moderator, sling-swivels and muzzle-caps. The stock has an up-graded best London oil finish. We have receipts totalling over £7,000 for this rifle. A total bargain.
Enquire About this Gun
Details
Maker: Mauser
Stock Number: 07V820
Gauge: .30-06
Weight: 8lbs 4oz
Location: England
Stock
Grip: Pistol
Length to centre: 13 3/4"
Barrels
Type: Screw threaded, iron sights
Length: 22"
Chambers: .30-06