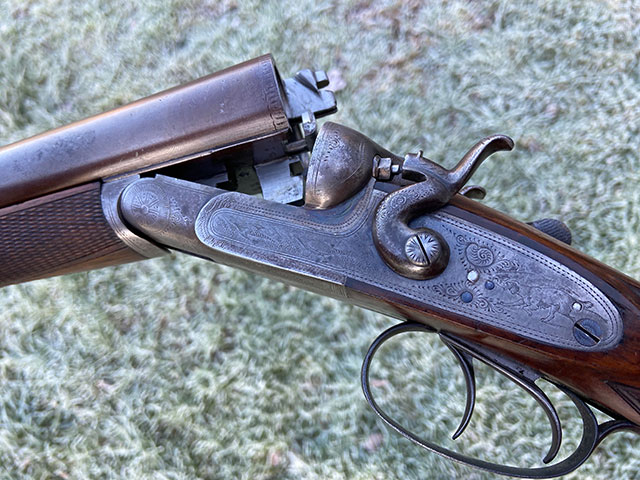 6
Midland Gun Co. 27579
A tidy Midland Gun Co. hammer 12-bore with rebounding locks. Well fitted doll's head: metal work nice and tight with no signs of multiple re-jointing. Re-proofed in 1991 for 65mm standard nitro. Good Damascus barrels and sound throughout.
Enquire About this Gun
Details
Maker: Midland Gun Co.
Stock Number: 01V579
Gauge: 12
Weight: 7lbs
Location: England
Stock
Grip: Semi Pistol
Length to heel: 15 1/4"
Length to centre: 15 3/8"
Length to toe: 16"
Forend
Catch: Deeley & Edge
Ejectors: None
Barrels
Type: Damascus
Rib: Concave
Length: 30"
Chambers: 2 1/2"
Choke: right: 1/4 left: 3/4
Walls: right: 25 left: 24
Bores: right: 18.6mm left: 18.6mm
Serial Number: 27579