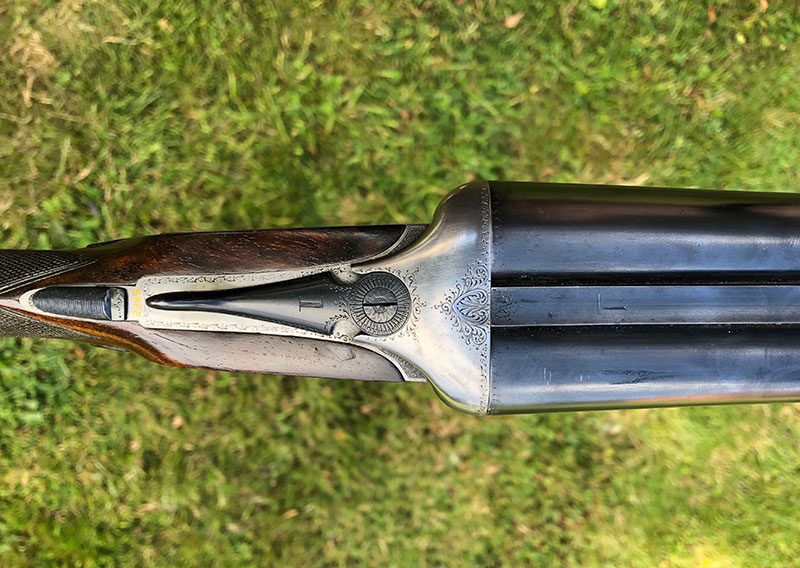 5
Page Wood 222
A cheap way of owning an English sidelock ejector. This Page Wood 12-bore has been extensively refinished but has been in regular use and is in good mechanical order. Nice wood, original chequer in good order and clasic game gun dimensions.
Enquire About this Gun
Details
Maker: Page Wood
Stock Number: 08V222
Weight: 6lbs 4oz
Stock
Grip: Straight
Length to centre: 14 1/2"
Forend
Catch: Anson
Ejectors: Baker
Barrels
Type: Steel
Rib: Concave
Length: 28"
Chambers: 2 1/2"
Choke: right: I.C left: 1/4
Walls: right: 24 left: 25
Bores: right: .729 left: .729
Serial Number: 222