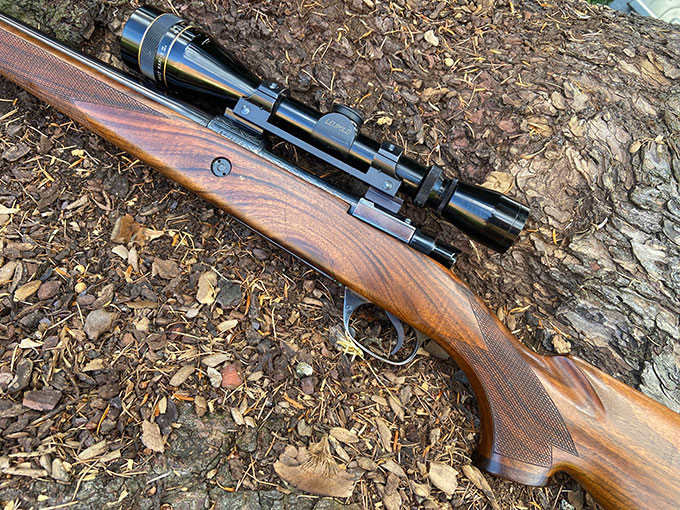 8
Parker Hale 18003
A very little used Parker Hale model M81 magazine rifle in 7x57. Very hard to find a good example of this classic British-style stalking rifle in this calibre. Dare we call it a poor man's Rigby Highland Stalker? This is a quality rifle, with lovely, figured walnut stock, with sling swivels, hand-cut chequer, Mauser action with shotgun safe, all steel parts, nicely blued, bedded barrel (threaded for moderator), complete with 'scope mounts and Leupold 'scope.
Enquire About this Gun
Details
Maker: Parker Hale
Stock Number: 06V003
Gauge: 7x57
Location: England
Stock
Barrels
Length: 24"
Chambers: .7x57
Serial Number: S-18003