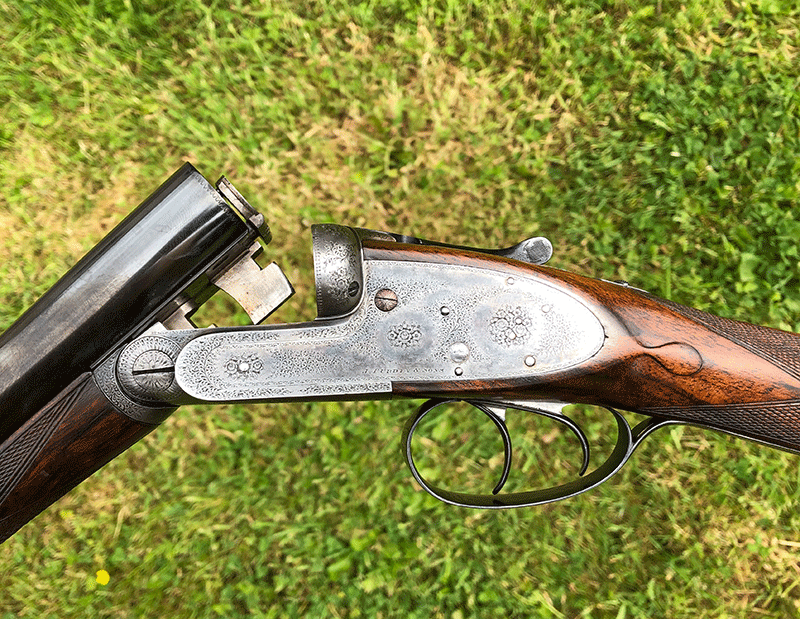 3
Purdey 12-bore
A really good example of a turn-of the century Purdey self-opener. Very elegant action, plenty of original case colour, sharp engraving, good wood-to-metal fit and French walnut stock. Made 1901 with new barrels by the maker in the 1930s. Cased.
Enquire About this Gun
Details
Maker: Purdey
Stock Number: 07V1901
Gauge: 12
Weight: 6lbs 10oz
Location: England
Stock
Grip: Straight
Length to centre: 14 3/4"
Forend
Catch: Anson
Ejectors: Wem
Barrels
Type: Steel- Chopper-Lump
Rib: Concave
Length: 29"
Chambers: 2 1/2"
Choke: right: I.C left: 1/2
Walls: right: 24 left: 25