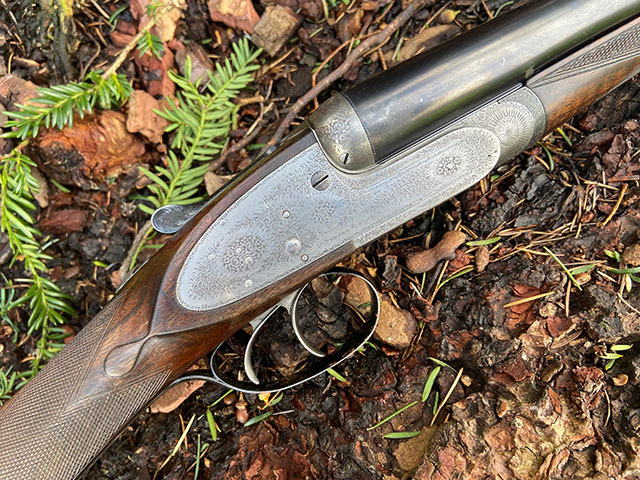 8
Purdey 14092
A good 1890s Purdey self-opening sidelock ejector. Sleeved nicely with 2 3/4" chambers and chokes suited to Standard Steel. Well re-stocked with pretty wood and just in need of some minor tidying-up before it goes. This has been the vendor's every-day game gun for several seasons. This should be a solid, reliable 'shooter' and has a lifetime of shooting to offer for bottom-end Purdey money. These early Beesley actions are elegant and the Lucas-engraved fine scroll is lovely.
Enquire About this Gun
Details
Maker: Purdey
Stock Number: 12V092
Gauge: 12
Weight: 6lb 13oz
Location: England
Stock
Grip: Straight Hand
Length to heel: 14 3/16"
Length to centre: 14 3/4"
Length to toe: 15 1/4"
Forend
Catch: Anson
Ejectors: Purdey
Barrels
Type: Steel (Sleeved)
Rib: Concave
Length: 27"
Chambers: 2 3/4"
Choke: right: Cylinder left: 1/4
Walls: right: 28 left: 27
Bores: right: .730" left: .731"
Serial Number: 14092