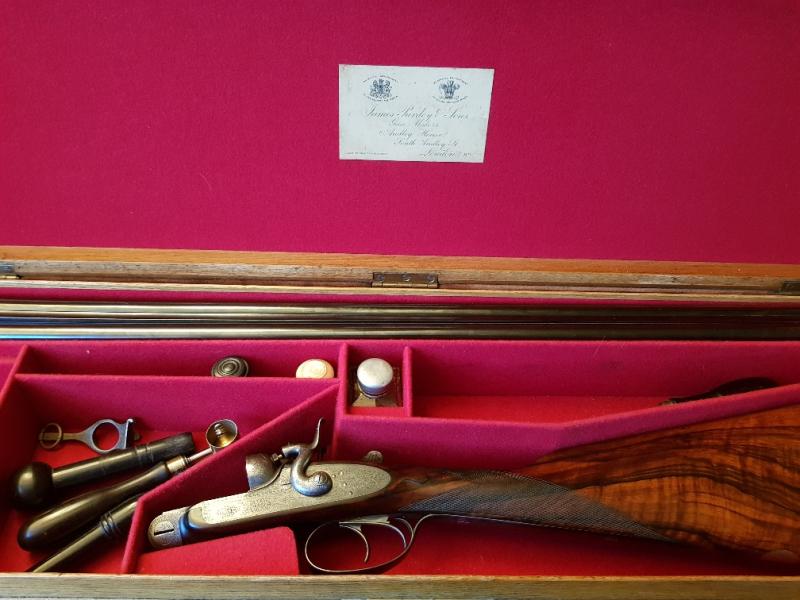 8
Purdey 20
Purdey 20-bore bar-in-wood hammer gun made in 1882 for Yorkshire industrialist Mr. E.H. Hill. The gun was re-barrelled in 1968 with best chopperlump barrels. Presented in its original (expertly re-lined) oak & leather case with trade label and accessories.
Enquire About this Gun
Details
Maker: Purdey
Stock Number: 08M20
Gauge: 20
Location: England
Stock
Length to centre: 14 1/2"
Forend
Catch: Anson
Ejectors: None
Barrels
Type: Steel Chopperlump
Rib: Concave
Length: 28"
Chambers: 2 1/2"