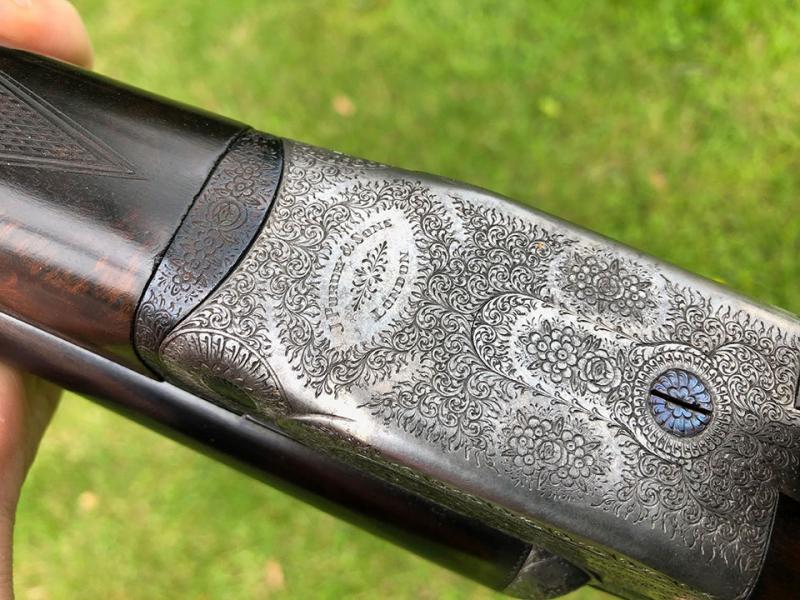 7
Purdey 22144
A beautiful round-body Purdey self-opening sidelock ejector made as No.4 of a set in 1921. Stunning walnut stock, finished with a short horn butt-plate. Cast off 1/8". Barrels are 29", as originally made. Fully restored by us to the highest standards. A beautifully set-up game gun in first class mechanical order. It comes fitted in a modern, best-quality, Purdey leather case with trade label.
Enquire About this Gun
Details
Maker: Purdey
Stock Number: 07V144
Gauge: 12
Weight: 6lbs 8oz
Location: England
Stock
Grip: Straight Hand
Length to heel: 15 1/4"
Length to centre: 15 5/8"
Length to toe: 15 1/2"
Forend
Catch: Anson
Ejectors: Wem
Barrels
Type: Steel Chopperlump
Rib: Concave, narrow.
Length: 29"
Chambers: 2 1/2"
Walls: right: 20- left: 20-
Serial Number: 22144