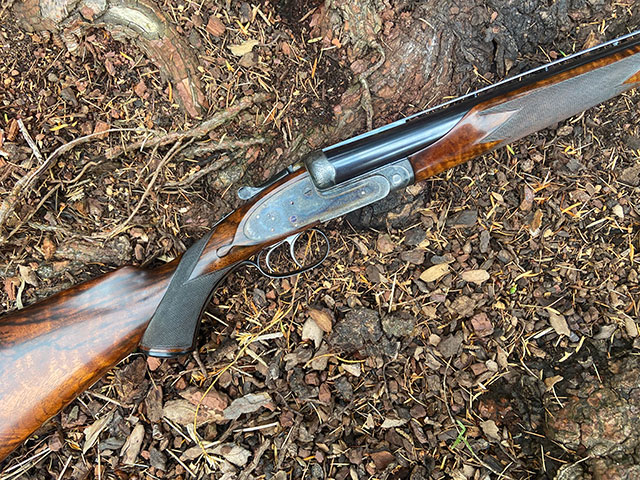 11
Purdey 24343
Probably the best example of a Purdey live pigeon gun of the period in existence. 95% original finish, started in 1933 and delivered in 1958. Very highly figured stock (unusual for the period), presented in its original maker's oak and leather case with accessories, Teague invisible multi-chokes fitted. A very rare gun in almost unused condition.
Enquire About this Gun
Details
Maker: Purdey
Stock Number: 07V343
Gauge: 12
Weight: 8lbs 5oz
Location: England
Stock
Grip: Pistol Grip
Length to centre: 15 1/4"
Forend
Catch: Anson
Ejectors: Wem
Barrels
Type: Steel Chopper Lump
Rib: Raised, ventilated
Length: 32"
Chambers: 2 3/4"
Choke: right: Teague multi chokes left: Teague multi-chokes
Walls: right: 30+ left: 30+
Bores: right: .729" left: .729"
Serial Number: 24343