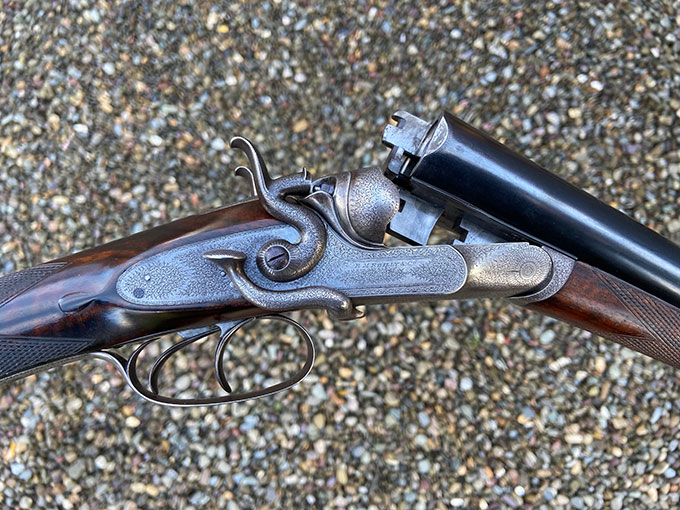 9
Reilly 30358
E.M. Reilly & Co. 12-bore hammer pigeon gun with side-clipped fences, side-lever with Purdey bolts, bolted rib extension and rebounding locks. Best quality, highly figured straght-hand stock.Whitworth steel barrels with flat, filed rib.
Enquire About this Gun
Details
Maker: Reilly
Stock Number: 11V358
Gauge: 12
Weight: 7lbs 5oz
Location: England
Stock
Grip: Straight Hand
Length to heel: 14"
Length to centre: 14"
Length to toe: 14 3/4"
Forend
Catch: Anson
Ejectors: None
Barrels
Type: Steel
Rib: Flat, filed
Length: 30"
Chambers: 2 1/2"
Choke: right: 3/4 left: Full
Walls: right: 28 left: 28
Bores: right: 18.6 left: 18.6
Serial Number: 30358