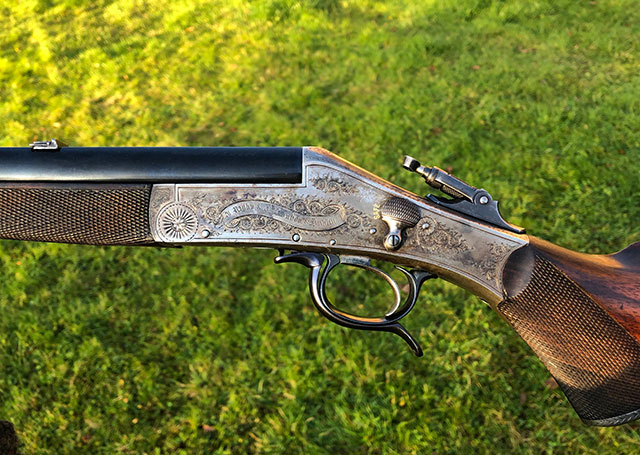 8
Rigby 10057
A rare hammerless rook rifle by Rigby 'London & Dublin' with snap under-lever action and side safety. Folding leaf sights to 50 and 100 yards, additional folding peep-sight. Folding fore sight. Nicely figured wood with pistol grip with engraved grip cap. Excellent bore.
Enquire About this Gun
Details
Maker: Rigby
Stock Number: 11V057
Gauge: .300
Weight: 5lbs 12oz
Location: England
Stock
Grip: Pistol
Length to heel: 14 1/2"
Length to centre: 14 1/2"
Length to toe: 15"
Forend
Catch: Snap
Ejectors: Automatic
Barrels
Type: Round
Rib: Flat
Length: 26 1/2"
Serial Number: 10057