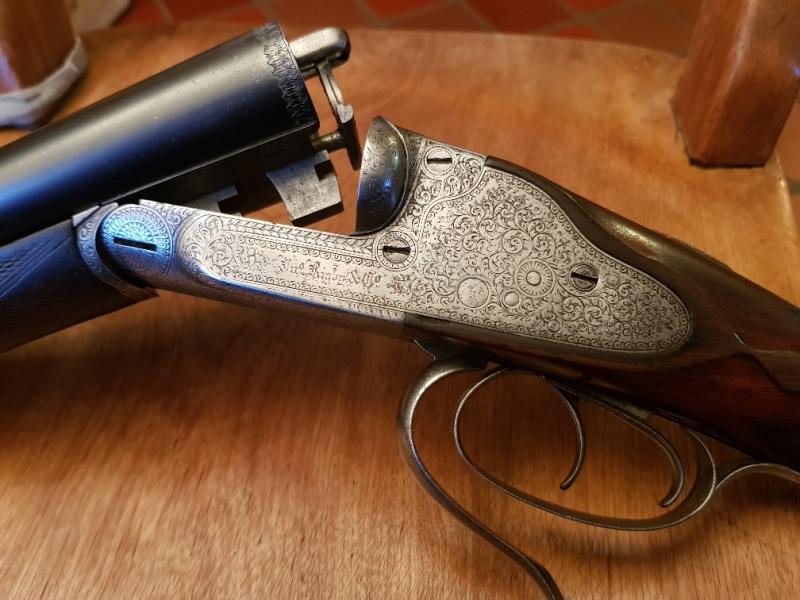 9
Rigby 15534
A Rigby sidelock non-ejector with Rigby/Bissell patent vertical bolt, operated by a snap underlever. Full coverage scroll engraving, long stock and sleeved barrels.
Enquire About this Gun
Details
Maker: Rigby
Stock Number: 01M534
Gauge: 12
Location: England
Stock
Grip: Straight Hand
Length to heel: 15"
Length to centre: 15"
Length to toe: 15 1/2"
Forend
Catch: Grip Catch
Ejectors: None
Barrels
Type: Steel (Sleeved)
Rib: Concave
Length: 28"
Chambers: 2 1/2"
Choke: right: 1/4 left: 1/2
Serial Number: 15534