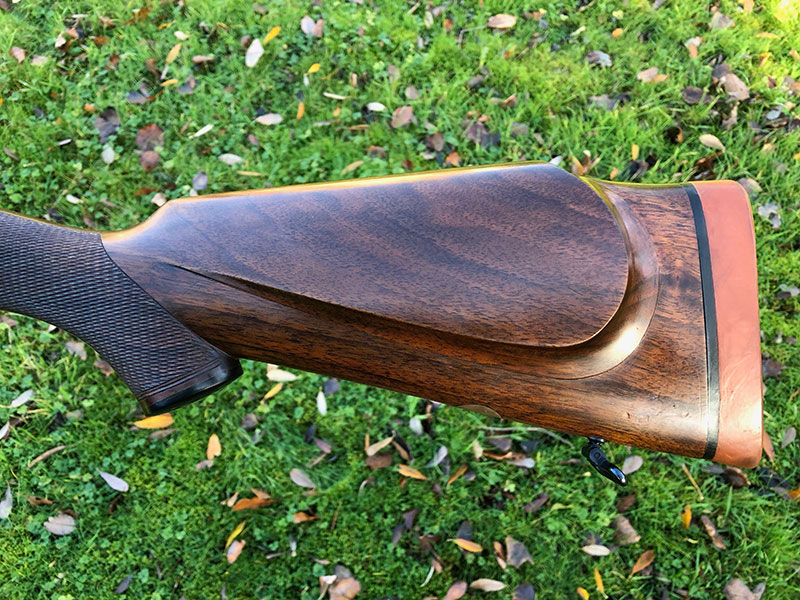 4
Rigby 6466
A Paul Roberts era conversion of a Rigby from .350 Rigby to .375 H&H Magnum. The rifle is in perfect order and little used since Rigby restored it. Nice touches like gold inlay and a monte-carlo stock. A vintage Rigby that can be treated like a new one.
Enquire About this Gun
Details
Maker: Rigby
Stock Number: 07V466
Type: Single Barrel Rifle
Gauge: .375
Location: England
Stock
Grip: Pistol
Length to heel: 14 1/2"
Length to centre: 14 1/4"
Length to centre: 14 3/4"
Barrels
Type: Steel
Rib: Ramp Sight
Length: 23"
Chambers: .375 H&H Magnum
Serial Number: 6466