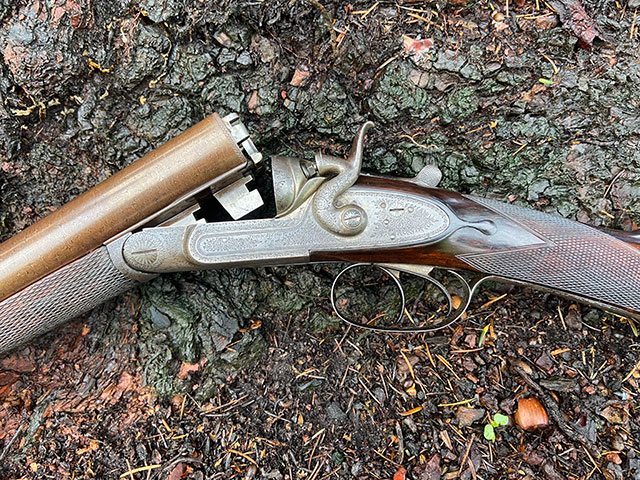 7
Rigby nvsn
A nice bar-action Rigby hammer gun with rebound locks and good 30" Damascus barrels. Originally proofed under 1875 rules, re-proofed at .729" and re-browned, showing attractive figure and colour. Stock with nice figure and colour with some historic dents and scratches, chequer refreshed, heel and toe plates.
Enquire About this Gun
Details
Maker: Rigby
Stock Number: 11/V/R
Gauge: 12
Weight: 6lbs 11oz
Location: England
Stock
Length to heel: 14 1/2"
Length to centre: 14 1/4"
Length to toe: 14 3/4"
Forend
Catch: Snap
Ejectors: None
Barrels
Type: Damascus
Rib: Concave
Length: 30"
Chambers: 2 1/2"
Choke: right: Cylinder left: 1/2
Walls: right: 24 left: 25
Bores: right: .729" left: .729"
Serial Number: nvsn