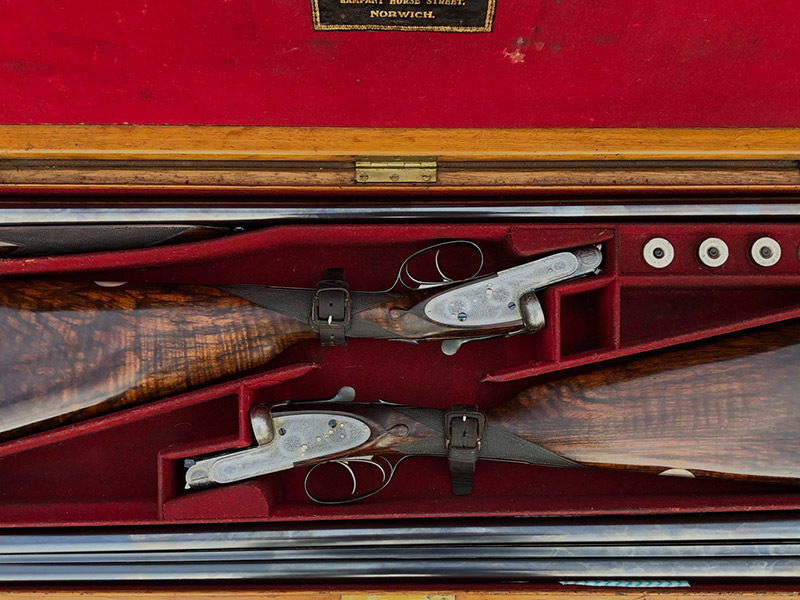 2
Rosson 2949/2950
A nice, tidy pair of 12-bore side-lock ejectors, cased with accessories and trade label. Classic game guns of medium weight and of high quality. Sensible money, long stocks and in good order. We sold them five years ago and they have come back, as the owner has 'traded up'.
Enquire About this Gun
Details
Maker: Rosson
Stock Number: N00346x
Type: Sidelock
Gauge: 12
Weight: 8kg
Location: England
Stock
Grip: Straight Hand
Length to heel: 16"
Length to centre: 15.5"
Length to toe: 16"
Forend
Catch: Anson
Ejectors: Southgate
Barrels
Type: Steel
Rib: Game
Length: 29"
Chambers: 2.5"
Choke: right: 1 left: 2
Walls: right: 3 left: 4
Bores: right: 5 left: 6
Serial Number: 2949/2950