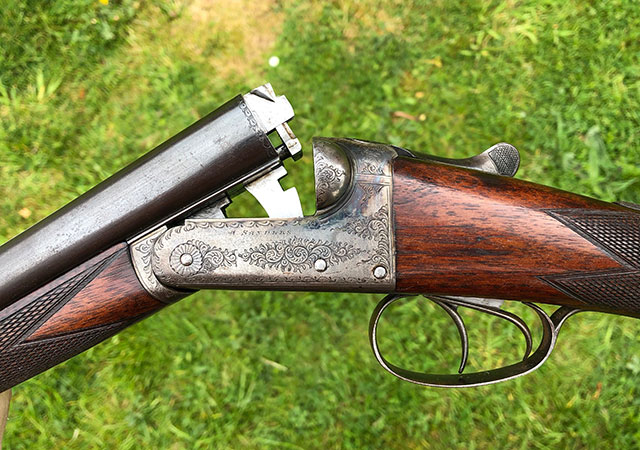 5
Sanders 1204
A good 28-bore BLNE, probably made by Webley & Scott, around the First World War. Retaining some case colour hardening, un-refreshed chequer in good order and overall very tidy. With barrels polished and blacked and the stock finish re-applied, it will look super. We have recently serviced and re-proofed this gun.
Enquire About this Gun
Details
Maker: Sanders
Stock Number: 05S204
Gauge: 28
Weight: 5lbs 9oz
Location: England
Stock
Grip: Straight Hand
Length to heel: 15"
Length to centre: 14 3/4"
Length to toe: 15 1/2"
Forend
Catch: Anson
Ejectors: None
Barrels
Type: Steel
Rib: Concave
Length: 28"
Chambers: 2 1/2"
Choke: right: 1/4 left: 3/4
Serial Number: 1204