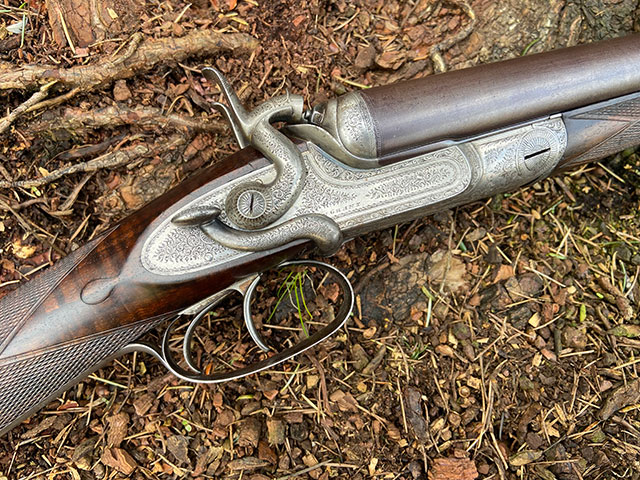 8
Stephen Grant 4351
Best Stephen Grant 12-bore hammer gun, made in 1877 with E.C. Hodges patent side-lever and treble-bolted action. Rebounding bar locks, fine scroll engraving and a beautifully figured dark walnut stock. Bar action Grant side-levers are much less common than back action versions. This one is mechanically perfect and professionally restored. Its original proof marks remain valid.
Enquire About this Gun
Details
Maker: Grant
Stock Number: 04RM351
Gauge: 12
Weight: 6lbs 15oz
Location: England
Stock
Grip: Straight Hand
Length to heel: 14 1/4"
Length to centre: 14 1/4"
Length to toe: 14 5/8"
Forend
Catch: Anson
Ejectors: None
Barrels
Type: Damascus
Rib: Concave
Length: 30"
Chambers: 2 1/2"
Choke: right: 1/4 left: 1/2
Walls: right: 25 left: 28
Serial Number: 4351