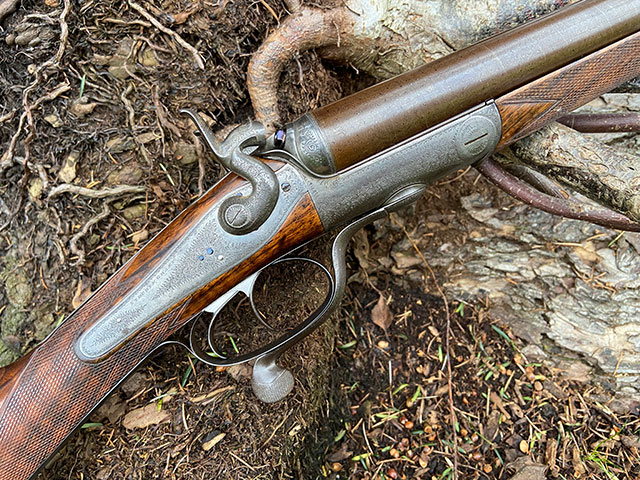 10
Stephen Grant 4532
Made in late 1879, this 12-bore back-lock is a very good example of Grant's guns of the period. Best quality, with Jones under-lever and rebounding locks, original proof at .729" and, remarkably, still measuring .730" in the bores. We have restored this to the highest standards and doubt there is a better example of this model available anywhere.
Enquire About this Gun
Details
Maker: Grant
Stock Number: 12V532
Gauge: 12
Weight: 6lbs 12oz
Location: England
Stock
Grip: Straight Hand
Length to heel: 14 3/4"
Length to centre: 14 1/2"
Length to toe: 15"
Forend
Catch: Anson
Ejectors: None
Barrels
Type: Damascus
Rib: Concave
Length: 30"
Chambers: 2 1/2"
Choke: right: 1/4 left: 1/2
Walls: right: 26 left: 28
Bores: right: .730" left: .730"
Serial Number: 4532