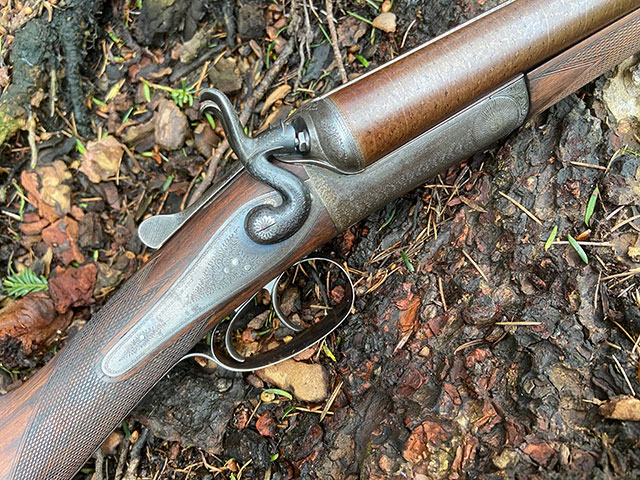 9
Stephen Grant 5096
Made in 1882 and re-proofed for nitro after 1925, a very nice Grant top-lever hammer gun with Purdey bolt locking. Rebounding back-locks, pretty wood, excellent Damascus barrels and best quality throughout. Restored by us to the highest standards. Stock to be finished with leather covered Silvers pad and oil finished. Ready February 1st 2022.
Enquire About this Gun
Details
Maker: Grant
Stock Number: 12V096
Gauge: 12
Weight: 7lbs 1oz
Location: England
Stock
Grip: Straight Hand
Length to heel: 14 3/4"
Length to centre: 14 1/2"
Length to toe: 15"
Forend
Catch: Anson
Ejectors: None
Barrels
Type: Damascus
Rib: Concave
Length: 30"
Chambers: 2 1/2"
Choke: right: I.C left: 1/4
Walls: right: 30 left: 28
Bores: right: .735" left: .735"
Serial Number: 5096