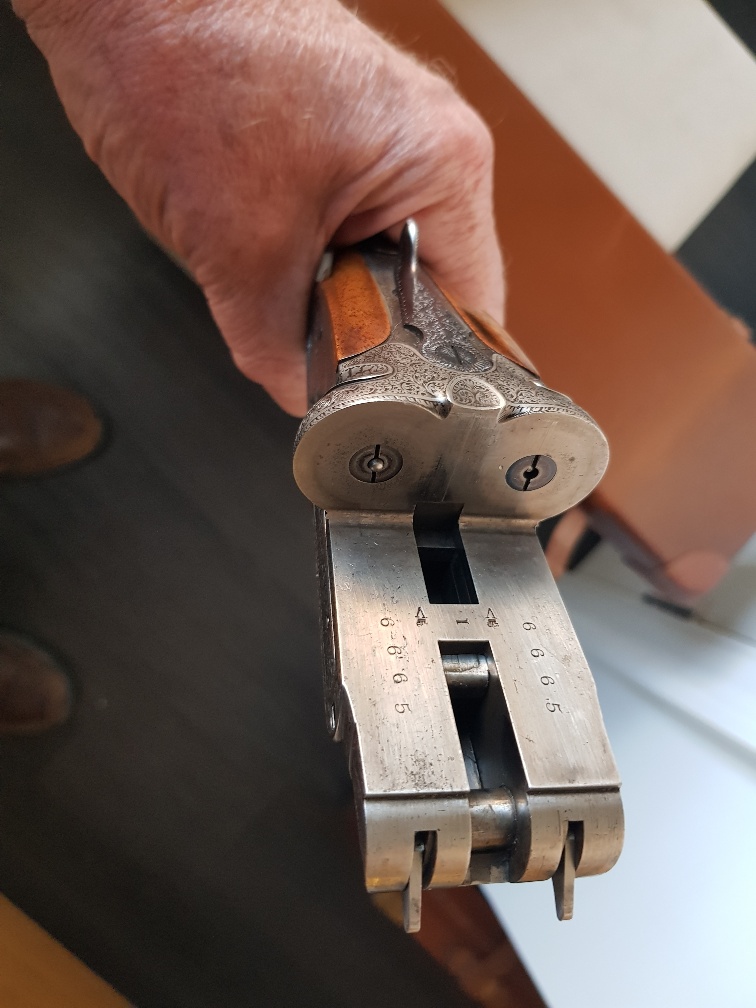 7
Stephen Grant 6665
A nice, cased, Stephen Grant top-lever sidelock ejector 12-bore. Choked for grouse with the tighter choke in the right barrel. Excellent mechanical and cosetic condition and the bonus of 2 3/4" chambers.
Enquire About this Gun
Details
Maker: Grant
Stock Number: 04M665
Gauge: 12
Location: England
Stock
Grip: Straight Hand
Length to centre: 141/2"
Forend
Barrels
Type: Steel
Length: 30"
Chambers: 2 3/4"
Choke: right: 1/2 left: 1/4