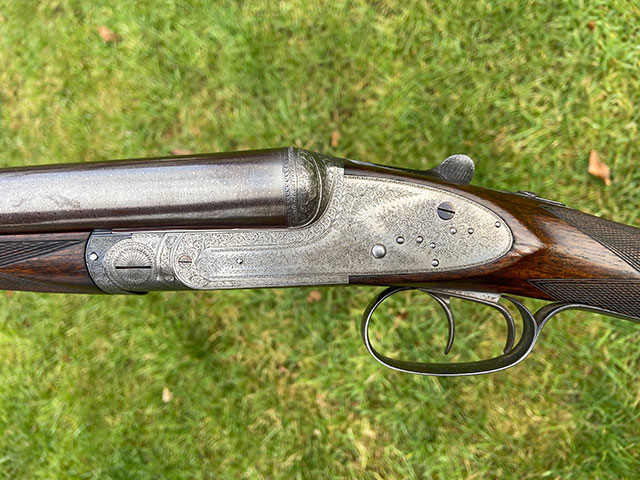 8
Stephen Grant 7481
A rare Grant, top-lever, sidelock, ejector, made circa 1904, with original Damascus barrels. Nice, crisp engraving, long stock and in very good mechanical order. The gun was bought from the maker about five years ago, fully restored. It has been used lightly since. Reluctantly being sold as the owner is moving abroad.
Enquire About this Gun
Details
Maker: Grant
Stock Number: 02V481
Gauge: 12
Weight: 6lbs 12oz
Location: England
Stock
Grip: Straight Hand
Length to heel: 15 1/8"
Length to centre: 15"
Length to toe: 15 1/2"
Forend
Barrels
Type: Damascus
Rib: Concave
Length: 30"
Chambers: 2 1/2"
Walls: right: 24 left: 23
Bores: right: .733" left: .734"
Serial Number: 7481