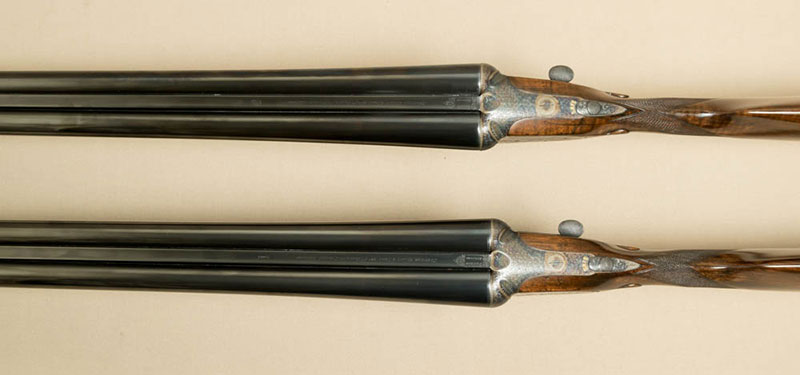 4
Stephen Grant (Pair) 6258
A nice pair of Grant side-levers 'remanufactured' by Atkin, Grant & Lang to the highest standard. Beautiful game guns in the very best order.
Enquire About this Gun
Details
Maker: Grant
Stock Number: 07A258
Type: Pairs & Trios
Gauge: 12
Weight: 7lbs 4oz
Location: England
Stock
Grip: straight
Length to heel: 14 5/8"
Length to centre: 14 5/8"
Length to toe: 15"
Forend
Catch: Anson
Ejectors: Yes
Barrels
Type: Steel (Sleeved)
Rib: Wide Concave
Length: 32"
Chambers: 2 3/4"
Choke: right: 1/4 & 1/2 left: 1/2 & 3/4
Walls: right: 35 left: 34
Serial Number: 6258 & 6259