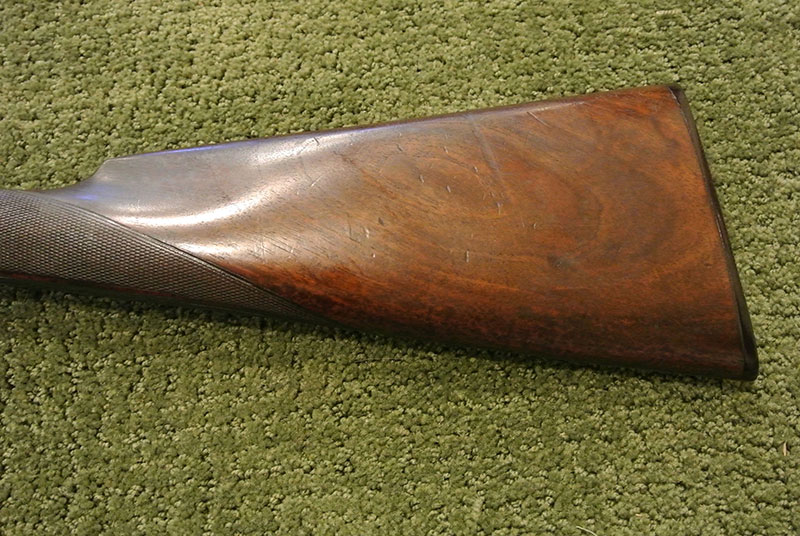 3
Stoakes & Co 1268
A realy high quality boxlock live-pigeon trap shooting gun. Sideplated action, quality engraving, third bite, very heavy and stable. Ideal Helice or Sporting Clay buster.
Enquire About this Gun
Details
Maker: Stoakes
Stock Number: 07N268
Type: Boxlock
Gauge: 12
Weight: 8lbs 1oz
Stock
Grip: Straight
Length to heel: 14 1/2"
Length to centre: 14 1/2"
Length to toe: 14 3/4"
Forend
Catch: Anson
Ejectors: N/A
Barrels
Type: Steel
Rib: Flat Filed
Length: 30"
Chambers: 2 3/4"
Choke: right: Full left: Full
Walls: right: 29 left: 30
Bores: right: 737 left: 739
Serial Number: 1268