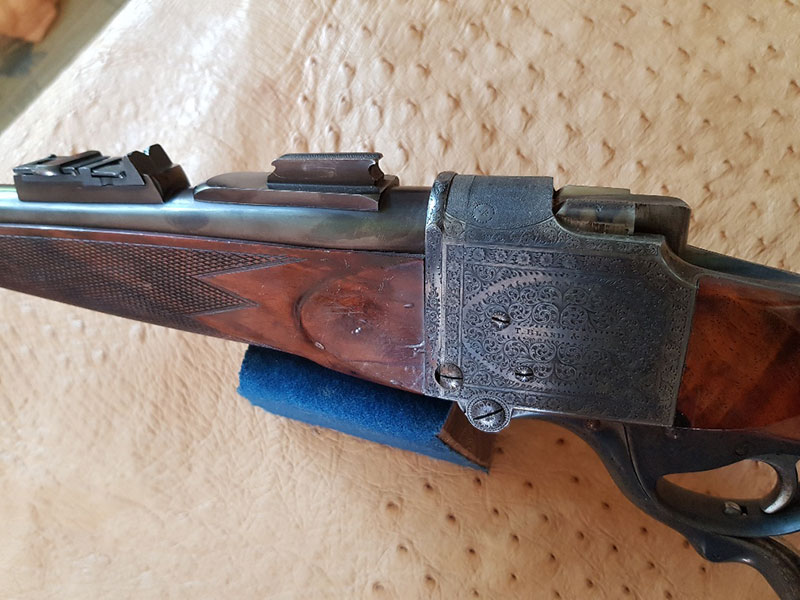 4
Thomas Bland .360
A .360 BPE Farquharson falling-block rifle, which must be the finest rifle Bland ever made. It is in remarkable condition, retaining almost all its original case colour and has superb wood. It was the property of King Alphonso XIII of Spain.
Enquire About this Gun
Details
Maker: Thomas Bland
Gauge: .360
Stock
Grip: Semi Pistol
Length to centre: 14"
Barrels
Type: Steel- Chopper-Lump
Rib: Ramp and leaf sights
Length: 25 1/4"
Chambers: .360 BPE