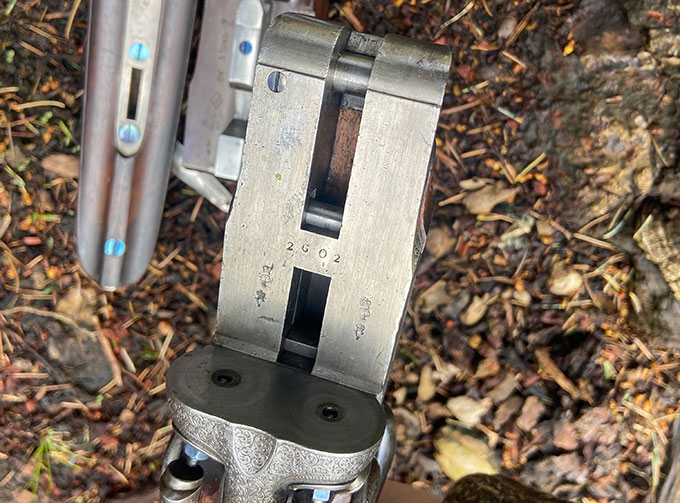 7
Thomas Horsley 2602
Thomas Horsley side-lever, 16-bore, hammer gun, with rebounding bar locks and Purdey bolt. Re-proofed in 1984 for nitro. Best quality, with 29" damascus barrels, which are blemish free. The gun was professionally restored a decade ago and restocked by ex-Purdey stocker David Becker to its current dimensions. Slightly cast-on for the left hander. Altogether, a rare find. Made in 1880.
Enquire About this Gun
Details
Maker: Horsley
Stock Number: 05NB602
Gauge: 16
Weight: 7lbs 1oz
Location: England
Stock
Grip: Straight Hand
Length to heel: 15 3/4"
Length to centre: 15 1/2"
Length to toe: 16"
Forend
Catch: Grip Catch
Ejectors: None
Barrels
Type: Damascus
Rib: Concave
Length: 29"
Chambers: 2 1/2"
Choke: right: 1/4 left: 1/2
Walls: right: 23 left: 25
Bores: right: .677" left: .677"
Serial Number: 2602