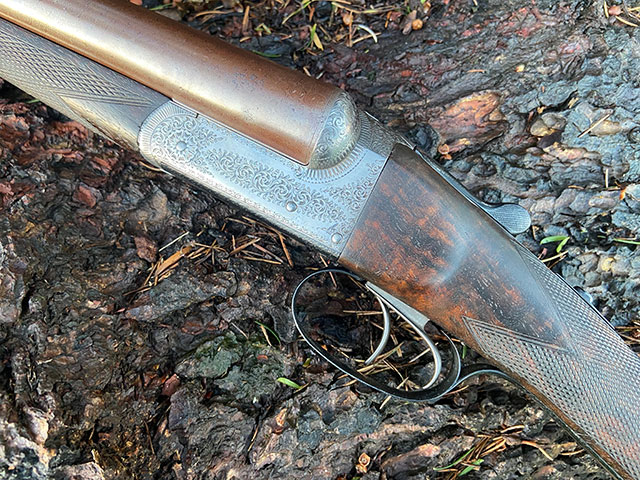 5
Thomas Turner 5803
A Thomas Turner (London) 12-bore Damascus barrelled boxlock game gun, with 28" nitro re-proof and 2 3/4" (70mm) chambers. an interesting and early Deeley Ejector model with a sunken rib. A quality old gun that can take modern ammunition, and not expensive.
Enquire About this Gun
Details
Maker: Thomas Turner
Stock Number: 12V803
Weight: 6lbs 5oz
Location: England
Stock
Grip: Straight Hand
Length to centre: 14 3/4"
Forend
Catch: Anson
Ejectors: Deeley
Barrels
Type: Damascus
Rib: Sunken
Length: 28"
Chambers: 70mm (2 3/4")
Choke: right: I.C left: 1/2
Walls: right: 22 left: 24
Bores: right: 18.7 left: 18.7
Serial Number: 5803