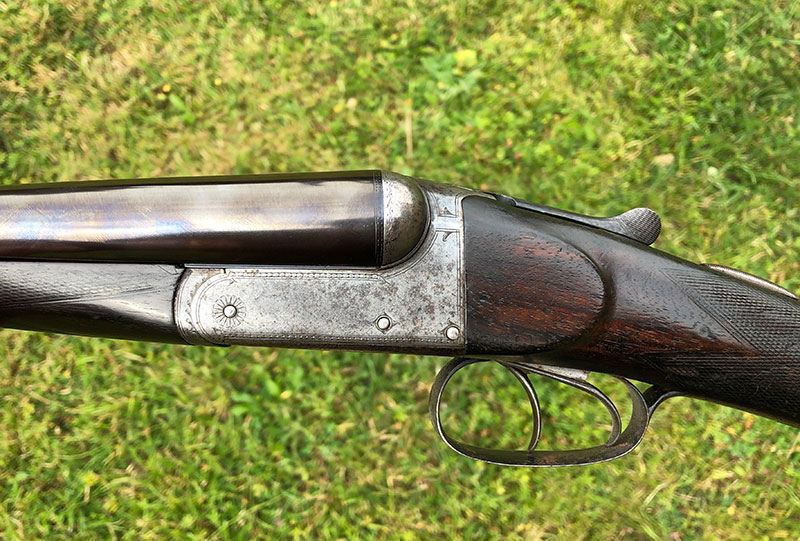 4
Trulock & Harriss Vena Contracta
Horatio Phillips patent 'Vena contracta' - a collector's item rarely found in tact. The patent is for 12-bore chambers narrowing to 20-bore tubes from 6" in front of the chambers to the muzzle. Designed to fire normal 12-bore cartridges. This example is a sound but plain Webley boxlock non-ejector.
Enquire About this Gun
Details
Maker: Trulock & Harriss
Stock Number: 08V165
Gauge: 12
Location: England
Stock
Grip: Straight
Length to centre: 14 1/2"
Forend
Catch: Anson
Ejectors: None
Barrels
Type: Steel
Rib: Concave, wide
Length: 30"
Chambers: 2 1/2"
Choke: right: Full left: Full
Walls: right: 23+ left: 23+
Bores: right: 20 left: 20
Serial Number: 20165