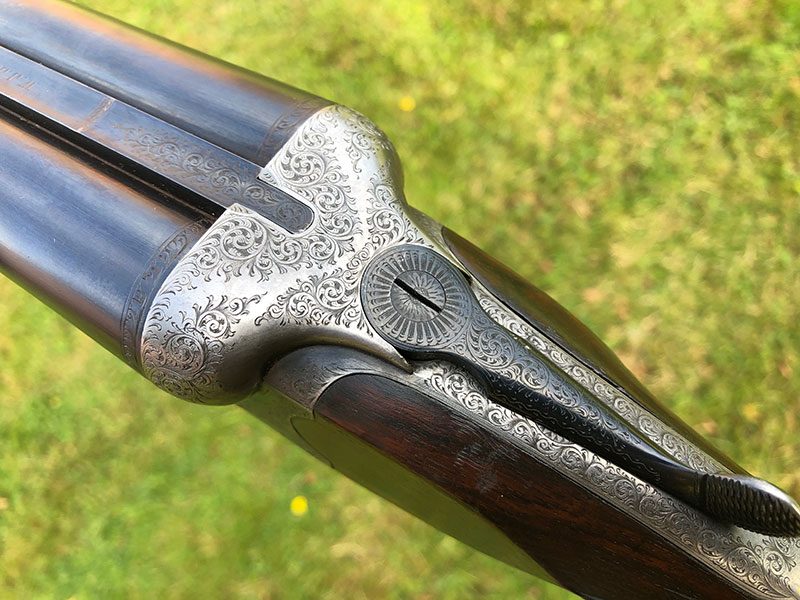 4
W.J. Jeffery 4677
A very nice 12-bore boxlock non-ejector by W.J Jefffery, St James's St, London. Retaining a good percentage of case colours on the action and with nice, crisp engraving to all metal parts. Chequer in good order, pretty wood and a gold oval. This is a quality boxock without ejectors, in very sound condition. Recently serviced.
Enquire About this Gun
Details
Maker: W.J. Jeffery
Stock Number: 08V677
Gauge: 12
Weight: 6lbs 5oz
Location: England
Stock
Grip: Straight
Length to centre: 14 1/2"
Forend
Catch: Anson
Ejectors: None
Barrels
Type: Steel
Rib: Concave
Length: 30"
Chambers: 2 1/2"
Choke: right: 1/4 left: 1/2
Walls: right: 23 left: 23
Serial Number: 4677