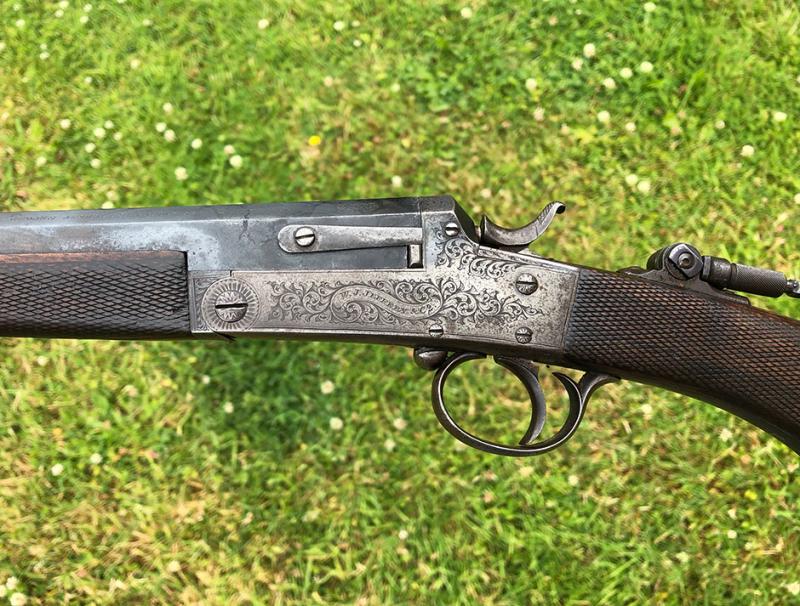 6
W.J Jeffery 8882
A lovely quality side-lever rook rifle converted to .410. Unrestored, lots of honest patina, iron sights and peep-sight. A very nice example, would be a good prospect to line and re-make into a rilfe.
Enquire About this Gun
Details
Maker: W.J. Jeffery
Stock Number: 07V882
Gauge: 410
Weight: 4lbs 9oz
Location: England
Stock
Grip: Pistol Grip
Length to centre: 14 1/4"
Forend
Barrels
Type: Octagonal
Rib: Flat, filed
Length: 26 1/2"
Chambers: 2 1/2"
Choke: right: Cylinder
Serial Number: 8882