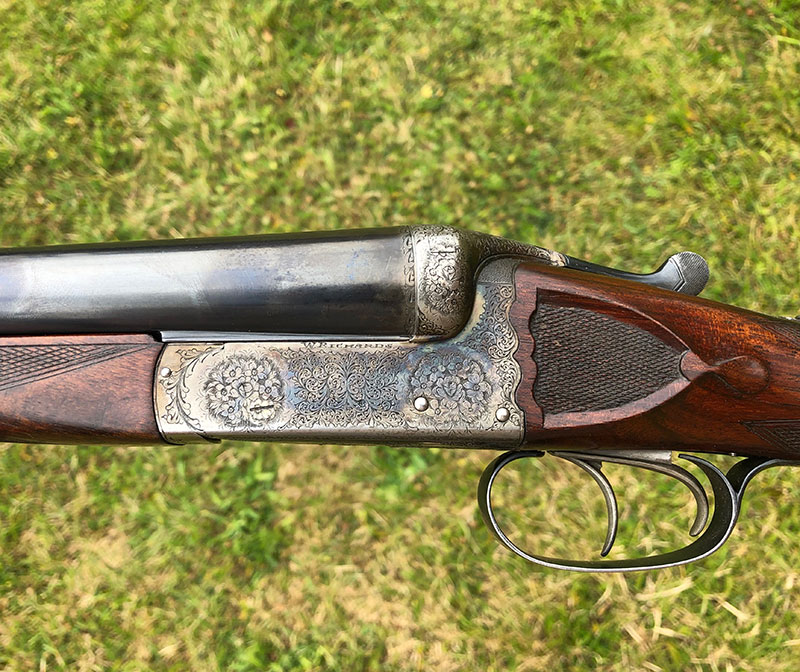 5
W. Richards 11231
A super quality pigeon gun by W. Richards, treble-grip action with concealed Scott improved bolt and rib extension. Retaining close to 100% original case colour on metal parts. Top condition throughout with fine, high quality engraving of flowers and scrolls.
Enquire About this Gun
Details
Maker: W. Richards
Stock Number: 08v231
Gauge: 12
Weight: 7lbs 6oz
Location: England
Stock
Grip: Pistol
Length to centre: 14 1/2"
Forend
Catch: Anson
Ejectors: Southgate
Barrels
Type: Steel
Rib: Flat, Filed
Length: 28"
Chambers: 3"
Choke: right: I.C left: Tight 3/4
Walls: right: 30+ left: 30+
Serial Number: 11231