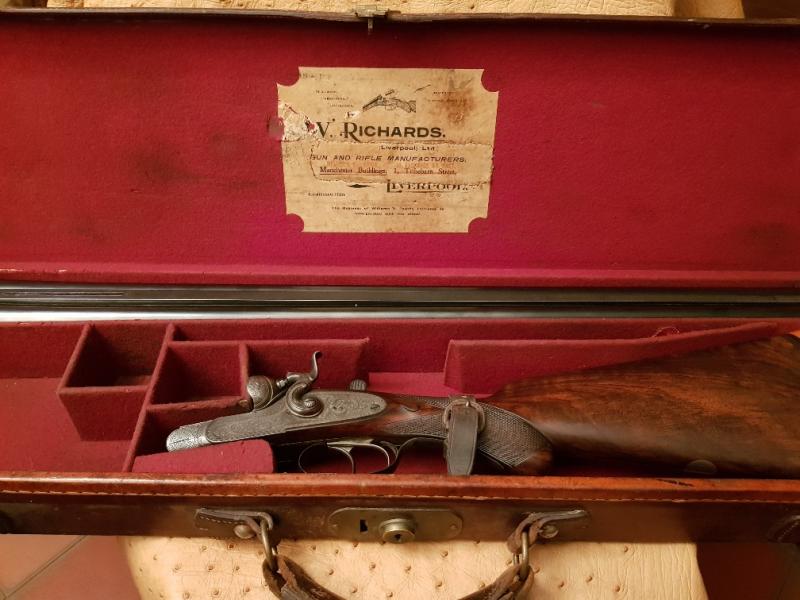 8
W. Richards 9575
A very nice, original W. Richards (Preston & Liverpool) 12-bore, hammer, live-pigeon trap gun. Complete with maker's leather case and trade label.
Enquire About this Gun
Details
Maker: W. Richards
Stock Number: 04M575
Gauge: 12
Weight: 7lbs 8oz
Location: England
Stock
Grip: Semi Pistol
Length to centre: 14 5/8"
Forend
Barrels
Type: Steel
Rib: Flat, filed
Length: 30"
Chambers: 2 3/4"
Choke: right: 1/2 left: Full