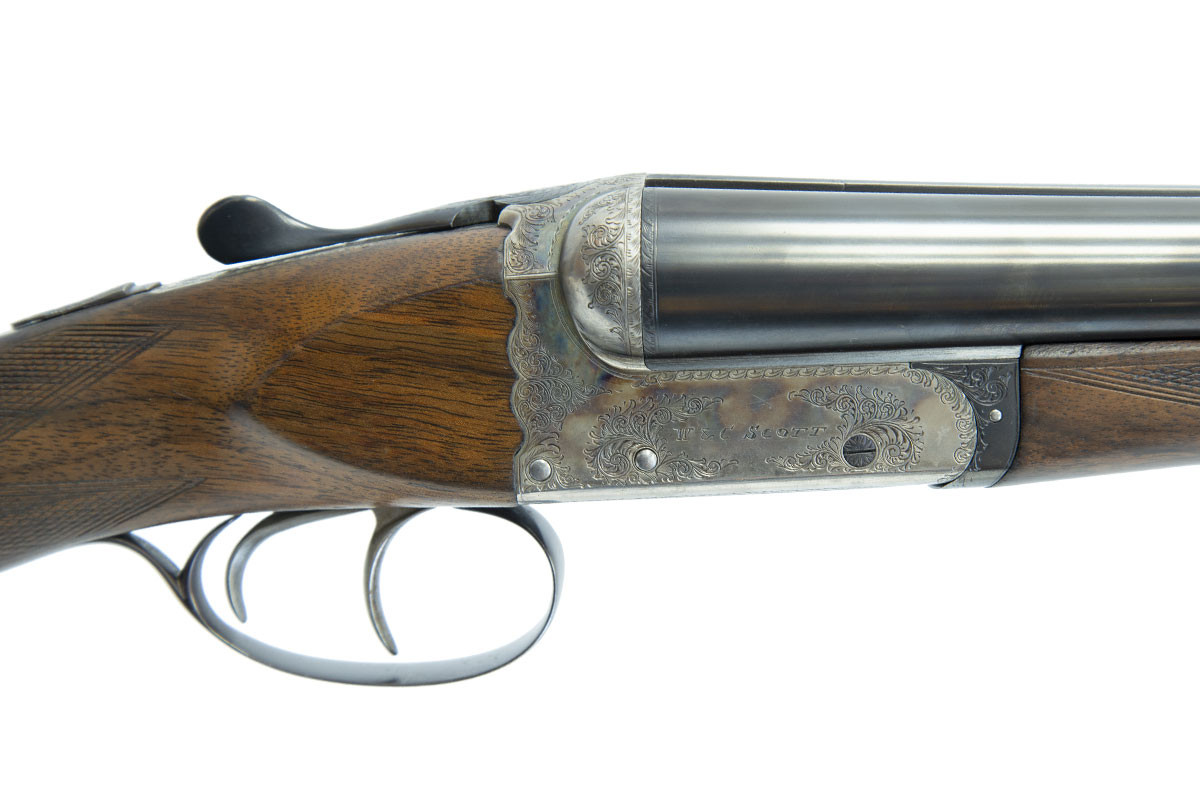 4
W&C Scott 147068
A little used 1980s W&C Scott 'Bowood' model 12-bore. Made around the time Holland & Holland took over Scott's. Fancy back action, lots of original case colours and super overall condition.
Enquire About this Gun
Details
Maker: W&C Scott
Stock Number: 07F068
Gauge: 12
Location: England
Stock
Grip: Straight
Length to centre: 14 1/2"
Forend
Catch: Anson
Ejectors: Southgate
Barrels
Type: Steel- Chopper-Lump
Length: 28"
Chambers: 2 3/4"
Choke: right: I.C left: 1/4
Serial Number: 14XX68